"It Good" Was my Senior thesis film at RISD. It was made entirely in C4D and AE. The film itself Is about three characters who follow a path through my flow of consciousness. It is about is more about the journey than the actual storyline.
"A2" This was the first animation that I created that I was truly proud of. The whole thing was made entirely in After effects and is Available to watch on my Vimeo Page.
This is a recent exploration with fractal noise I made entirely in After Effects. I am in love with working with fractal noise and the cool effects you can achieve with stacking a few levels of turbulence. In this instance I made use of the "cc hair" effect which is a definitely first for me or anyone.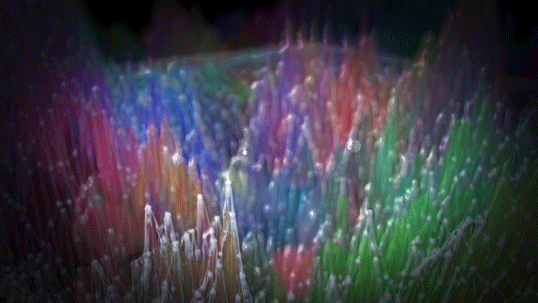 This is recent exploration in Cinema 4D with adding turbulent displacement to static images of the sky. I found that if you made the displacement work off of the luminance it made for some crazy atmospheric creations. Made entirely in Cinema 4D.
This effect was created though manipulating particles created in C4D with effectors, and playing with post processing effects in After effects.